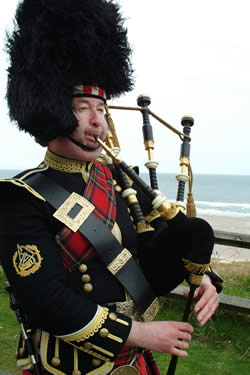 Piper man Wedding Bagpiper North East Champion SOLO PIPER & Pipe Major of the NS Scots Pipe Band. He is recognised as the best wedding piper in the North East of England.
Please visit the showroom to discuss your requirements and hear piperman play from 6pm-8pm evenings. Piper man has a 200 tune reportorie of slow airs, marches, strathspeys, reels, jigs and hornpipes.
Piperman has 5 sets of top competition class bagpipes to choose from antique 1920's Hendersons bagpipes, gold bagpipes to modern day hand engraved solid silver bagpipes by McCallum. There is also a choice of Royal Stewart, Baird, McClean, Drummond of Perth kilts, Hunting Frasier tartan and the newest kilt is the blue Help For Heros tartan which comprises of Army, Navy and Air Force colours. Available in Newcastle, Sunderland, Washington, Durham, Chester-le-Street, Darlington, Gateshead, Hartlepool, Cleveland and Northumberland.
Showroom Address:
Visiting Times: Mon-Thurs 6pm-7:30pm
Sun 1-5pm

Highland Piper
68 Hutton Close
Crowther Industrial Estate
Washington
Tyne and Wear
NE38 0AH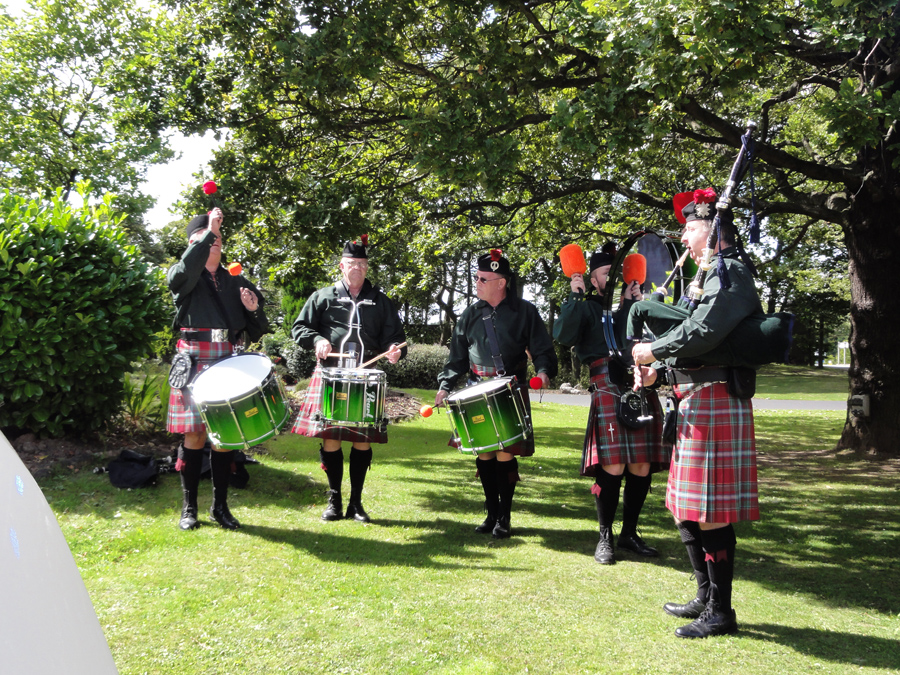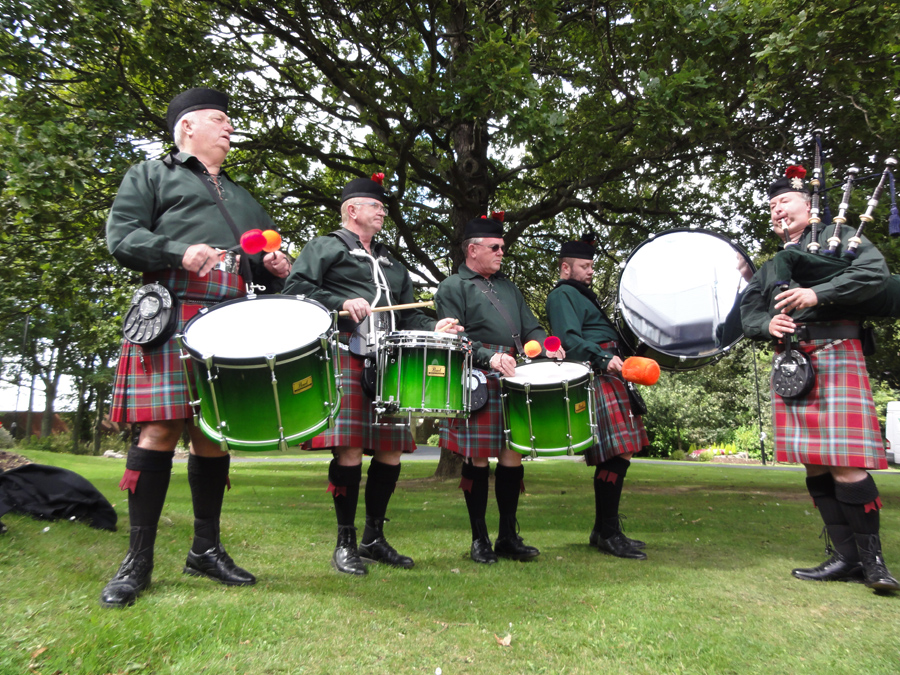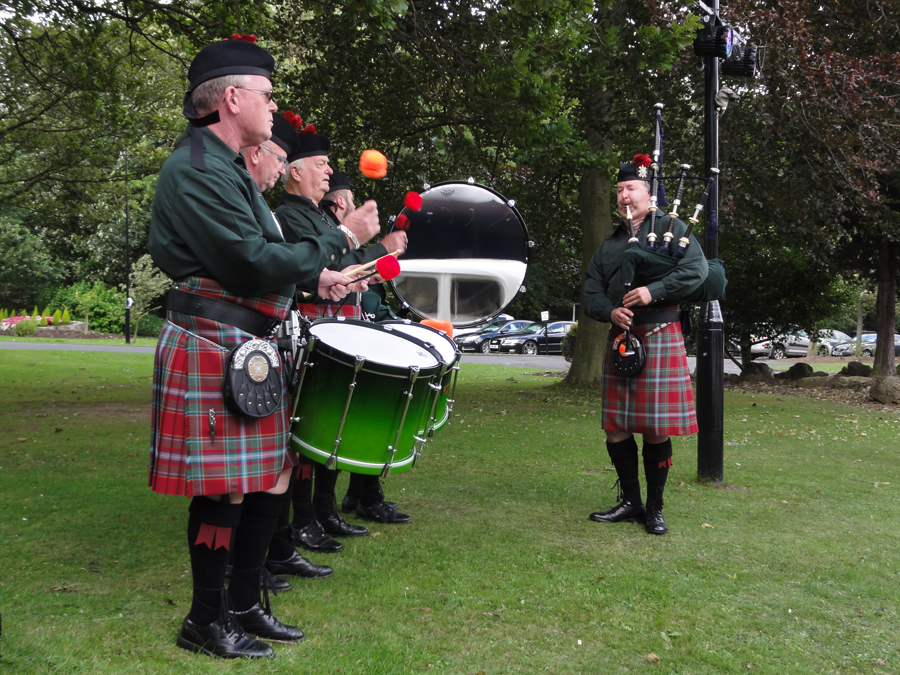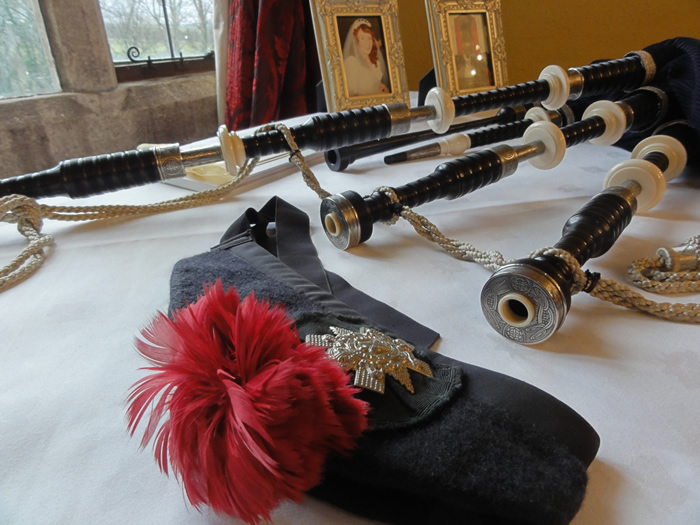 For ATW wedding cars. See their website. Why not have the best of everything ! Photographs by Creative Images.
Piper 40 years experience. (Click on weddings, left column).
Piperman has played in places such as Germany, Hong Kong, the Royal Albert Hall and Edinburgh Castle. Piperman also plays at all major wedding venues in the North East such as Washington Old Hall, Lumley Castle, Seaham Hall, Ramside Hall, Whitworth hall, Beamish Hall, Durham Castle, Hallgarth Manor, Wynyard Hall and Langley Castle. Piperman travels to any location in the uk. Customers need to come to the showroom ATW 68 Hutton Close, Crowther Ind. Est. Washington NE38 0AH and book early in advance.

Please SCROLL DOWN and use the MENU on the left to navigate website.